Systane® HYDRATION Eye Drops
LONG-LASTING Dry Eye relief
Dual-action eye drop provides long-lasting relief for moderate sufferers*.
Available in New Zealand only.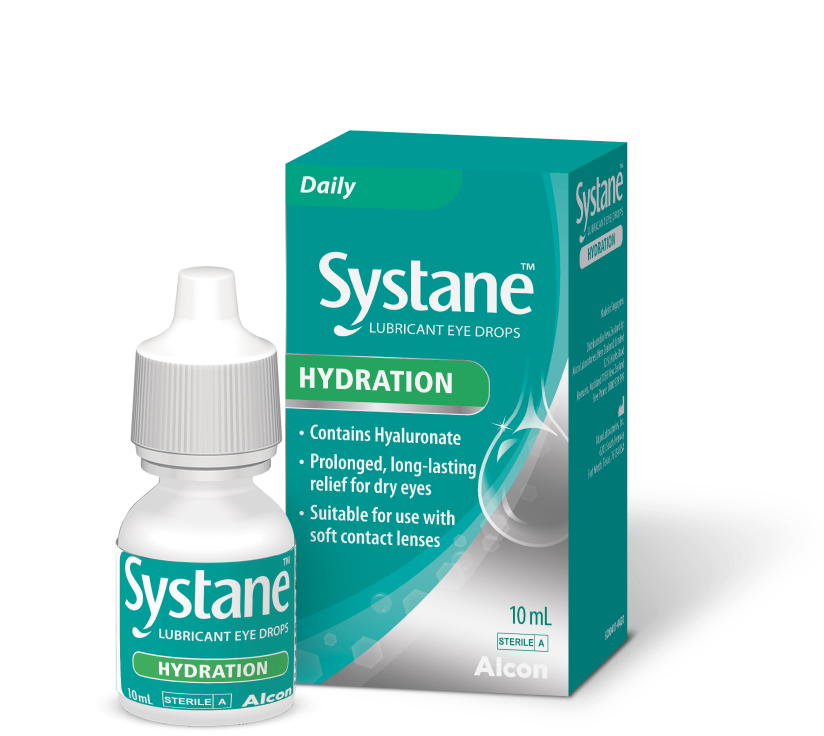 LONG-LASTING RELIEF for irritated, tired, dry eyes

Dual-action hydration of the ocular surface

Supports the corneal healing process

Easy to use Multi-dose Drop- Tainer™ bottle

For moderate sufferers*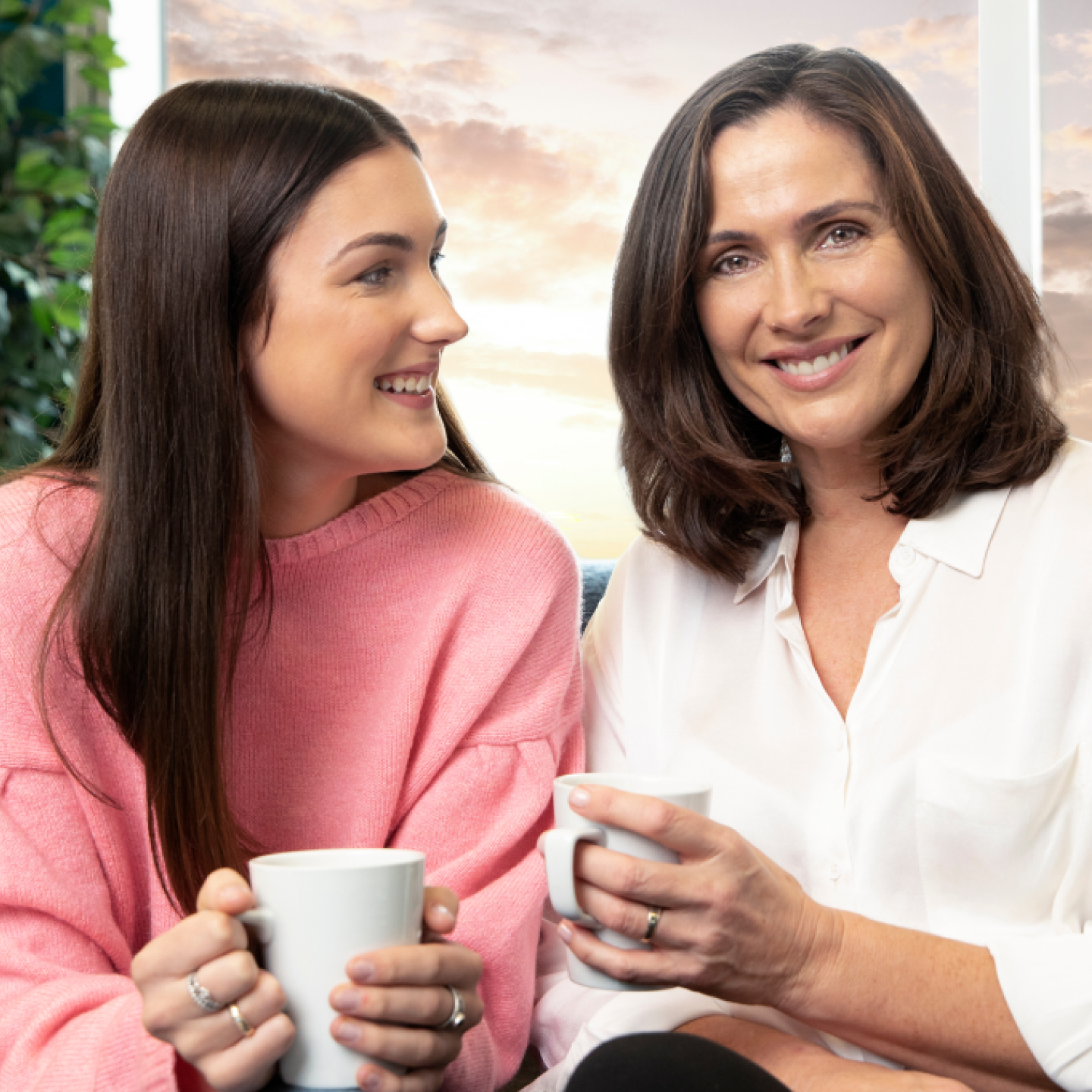 Product Information
For Aqueous (Water) Deficient Dry Eye
Available sizes: 10mL bottle
Product Usage
May be used as needed throughout the day
Place 1 or 2 drops in the affected eye(s) as needed and blink
Suitable for use with soft contact lenses**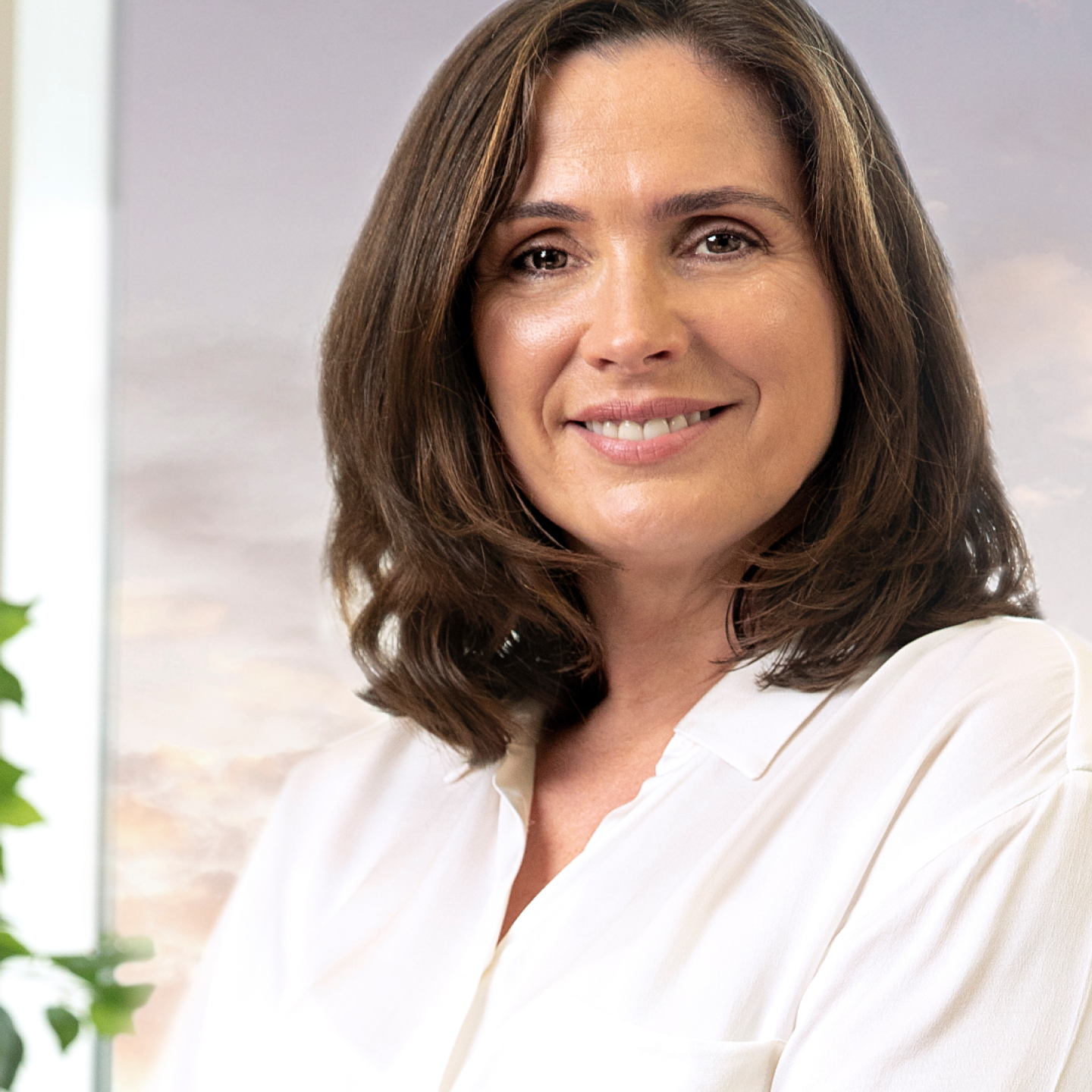 Systane® HYDRATION provides longer lasting hydration in tests compared to Systane® ULTRA.
Systane® HYDRATION 10mL should be stored at room temperature (below 30°C).
Systane® HYDRATION is a sterile solution containing sodium hyaluronate, polyethylene glycol 400, propylene glycol, hydroxypropyl guar, sorbitol, aminomethyl propanol, boric acid, sodium borate, disodium EDTA, sodium citrate, potassium chloride, sodium chloride and POLYQUAD™ (polyquaternium-1) 0.001% preservative.
For ocular use only.

Do not use if solution changes color or becomes cloudy.

When using this product do not touch tip of container to any surface to avoid contamination and replace cap after each use. 


Stop using and consult your eye care professional if you experience:
Persistent eye discomfort

Vision changes

Excessive tearing

Redness of the eye

Keep out of reach of children. If swallowed, get medical help.

Always read the label and direction for use for complete directions and important safety information.
*Recommendation based upon expected on-eye viscosity. **Please refer to the relevant instructions for use. Consult your healthcare or eye care professional for use, precautions, warnings and contraindications
1. Davitt WF, Bloomenstein M, Christensen M, Martin AE. Efficacy in patients with dry eye after treatment with a new lubricant eye drop formulation. J Ocul Pharmacol Ther. 2010;26(4):347-353. 2. Rangarajan R, Kraybill B, Ogundele A, Ketelson H. Effects of a hyaluronic acid/hydroxypropyl guar artificial tear solution on protection, recovery, and lubricity in models of corneal epithelium. J Ocul Pharmacol Ther. 2015;31(8):491-497. 3. Rolando M, Autori S, Badino F, Barabino S. Protecting the ocular surface and improving the quality of life of dry eye patients: a study of the efficacy of an HP-guar containing ocular lubricant in a population of dry eye patients. J Ocul Pharmacol Ther. 2009;25(3):271-278. 4. Carlson E, Kao W, Ogundele A. Impact of Hyaluronic Acid- Containing Artificial Tear Products on Reepithelialization in an In Vivo Corneal Wound Model. J Ocul Pharmacol Ther. 2018;34 (4 ):360-364.
ALWAYS READ THE LABEL AND FOLLOW THE DIRECTIONS FOR USE.

All content on this website is for informational purposes only, always talk to your health professional regarding your eye health or medical conditions.
©2022 Alcon Laboratories Pty Ltd. AUS: 1800 224 153; Auckland NZ: 0800 101 106. ANZ-SYH-2200002