Don't let Dry Eye  
hold you back
Dry Eye is a common condition that develops when not enough tears are produced or when tears evaporate too quickly. A combination of these two issues can also cause your eyes to feel  dry and irritated.
Discover the Systane® family of products?
The Systane® range is specially designed to help address the different needs of Dry Eye patients.
You can get either Fast-Acting, Long-Lasting
or All-In-One dry eye relief.
BROWSE ALL PRODUCTS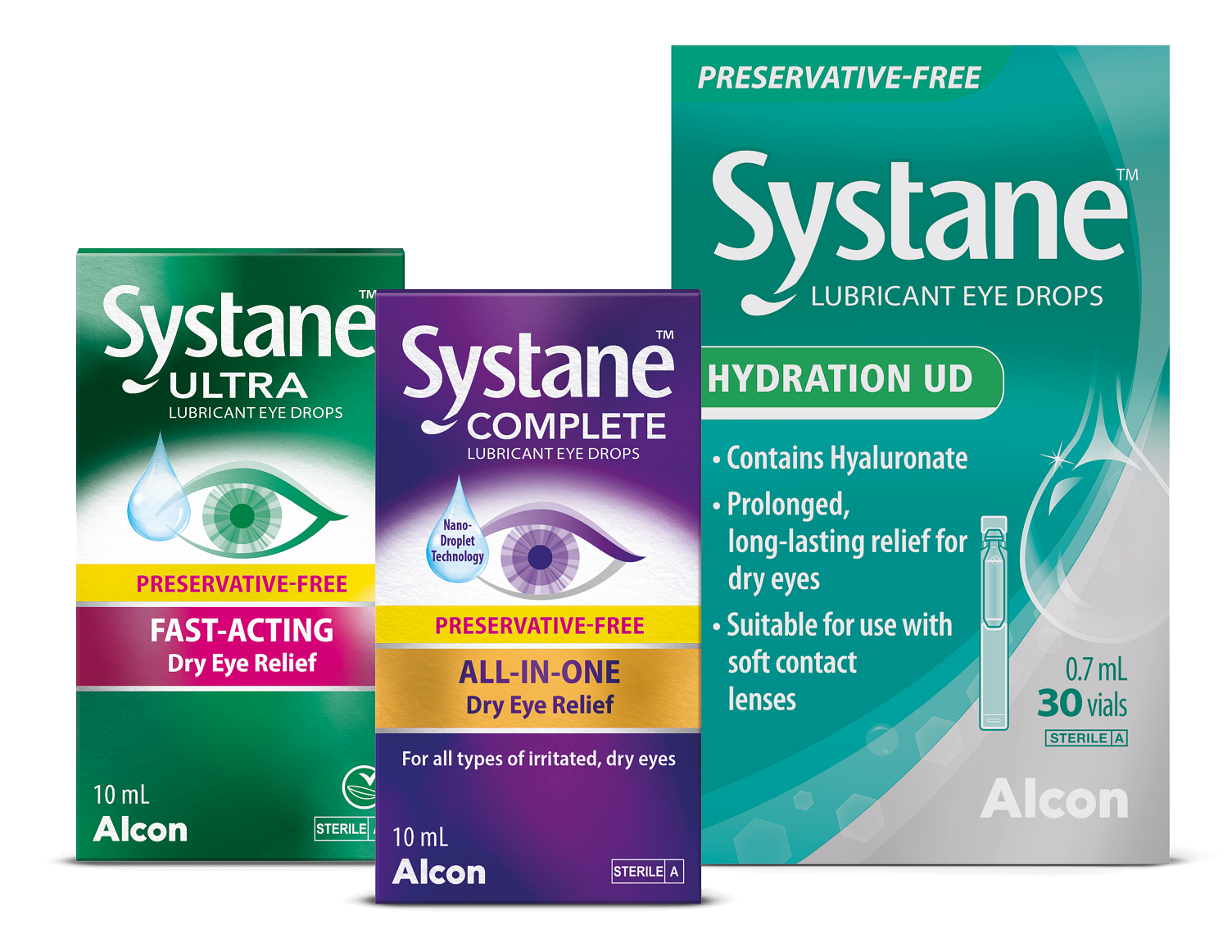 Why Systane®?
Systane® is the #1 Dry Eye brand in Australia and New Zealand. The Systane® family of eye drops has a unique, delivery system containing HP-Guar and borate to help provide Dry Eye relief.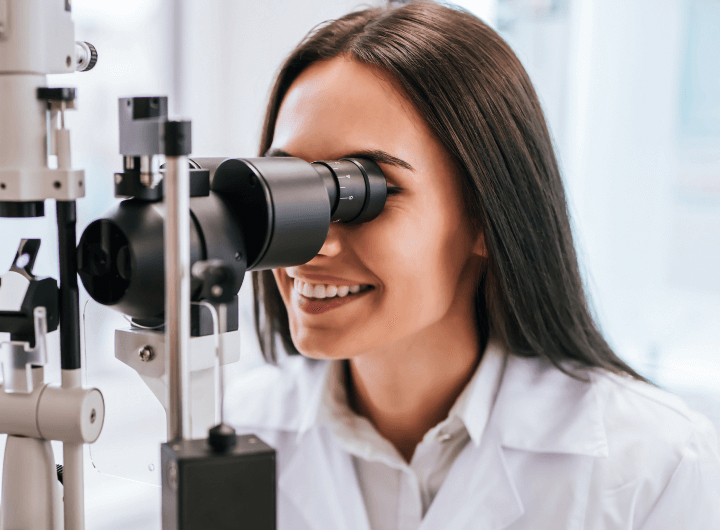 ALWAYS READ THE LABEL AND FOLLOW THE DIRECTIONS FOR USE.

All content on this website is for informational purposes only, always talk to your health professional regarding your eye health or medical conditions. Never disregard the advice of a medical professional.
1. Alcon data on file. Market Scope 2020 Dry Eye Products Market Report: A Global Analysis for 2019 to 2025. Available on request (pp.34)
2. Bron A et al. TFOS DEWS II Pathophysiology Report. The Ocular Surface 2017; 15(3): 438-510
3: Gokul A. Tear lipid supplement prophylaxis against dry eye in adverse environments. Cont Lens Anterior Eye 2018; 41:97-100.
4. Rangarajan R et al. Effects of hyaluronic acid/hydroxypropyl guar artificial tear solution on protection, recvovery and lubricity in models of corneal epithelium. J Ocul Pharmacol Ther. 2015; 31(8)491-497. (Sponsored by Alcon)
5. Rangarajan R et al. Preclinical Evaluation of a New HP-Guar Phospholipid Nanoemulsion-Based Artificial Tear. J Ocul Pharmacol Th. 2019; 35(1):32-37. (Sponsored by Alcon)
6. IQVIA 01 TEARS S1K SELL-IN VALUE MAT 2021-09. Available on request
7. IRI NZ Pharmacy excl CWH Total Eye Drops OTC Value Share MAT to 11/01/2020. Available on request
8. Springs C. Novel Ocular Lubricant Containing an Intelligent Delivery System: Details of Its Mechanism of Action. Dev Ophthalmol. Basel, Karger, 2010, vol 45, pp 139–147
9. Silverstein S et al. Symptom Relief Following a Single Dose of Propylene Glycol-Hydroxypropyl Guar Nanoemulsion in Patients with Dry Eye Disease: A Phase IV, Multicenter Trial Clin Ophthalmol 2020; 14: 3167-3177. (Sponsored by Alcon)
©2022 Alcon Laboratories Pty Ltd. AUS: 1800 224 153; Auckland NZ: 0800 101 106. ANZ-SYC-2100031